"Ups and downs are very important in our life because a straight line even in the ECG machine indicates us dead". You believe me or not, but sadness is as important as happiness in every being's life. But don't let the sadness in your past interfere in the tranquillity of your future. We peel off the skin of the banana before eating it, in the same way we need to focus on the best part of banana and leave the rest. Many a times we waste our time crying on the things which went wrong instead of appreciating the good things going on in our lives. We often let our emotions dictate our actions. So for any individual who wants to succeed in life has to learn the art of letting go, it is the only way to maintain your peace of mind.
Live in the moment and try to write whatever things you appreciate in your surroundings because writing your feelings at the very moment you feel them is according to me the best way of conveying your emotions. When you write about the moment you really lived at its fullest you get to relive it when you are feeling low, it can try to brighten up your day thinking of the day you were happy to be who you were. I would like to share one of the days I wrote, when I was sitting on the terrace, it goes like: "This wind is taking me somewhere else…to some far away land where everybody is kind to each other, where everybody befriends me…nobody cold shoulders me or just fake a smile full of judgements. Here I'll be strengthened every morning by the bright sun, will be motivated all day by the alchemy of the nature and every night the calm moon will neutralize all the feelings into simple happiness. I hope that one day I will have no regrets and will feel so light that I would be able to float with the breeze for them to carry me to this far away land!" this is the way I write whenever I feel that the moment is truly commendable and needs to be preserved for future hard times.
Helen Keller is my biggest motivator of all times she was stricken blind and deaf when she was 19 months old. She turned into a terror and a tormentor, as she was a kid when she had to fight hard to come to terms with soundless and sightless world. She was the first blind and deaf human to earn a bachelor's degree, she was awarded the United States' highest civilian honour, the Presidential Medal of Freedom and many many more. Even without having the two most important senses, she concentrated on the one she had and learnt five languages and wrote many incredible books just by her tactile sense. If she can concentrate on the bright side of her dark world, then why can't we? By reading her autobiography "The Story of My Life" I got to learn that, use your eyes as if tomorrow you would be stricken blind, hear the music of voice , the song of a bird as if you would be stricken deaf tomorrow. Touch every object as if your tactile sense would fail, smell the sweet perfume of the wind blowing, the wet soil after every rain and taste each morsel, as if tomorrow you could never smell and taste again.
Make the most of every sense; glory in all facets of pleasure and beauty, which the world reveals to you through the several means of contact, which nature provides you with. Don't regret any moment of your flawful life because you can't even imagine what flawful means for some people. So last but not the least never forget to FEEL EVERY FEEL
Top 10 Amazon prime web series Hindi
Its Weekend and here are top 10 amazon prime series hindi you must binge watch right now if you haven't yet!
Mirzapur – A middle class family gets into trouble when their father takes a case against the mafia of Mirzapur, Akhandanand Tripathi whose son makes things even ugly by gunpointing the family and making the two brothers work for them , who later on want to take over the mafia business.
Paatal lok – Four suspects are taken into custody for attempt to assassinate a journalist. As the suspects don't tell anything the inspector on the case finds about their past where he finds the bitter dark truth about underground world. Must watch for dog lovers.
Breathe – A thriller story of a young boy who has a heart condition and on the transplant waiting list and his family is worried as his frequently hospital visit. On the other side the top organ recivers are getting killed where the inspector is searching for the killer .
Chacha vidhayak hai humare – the series starring Zakir Khan who has a same surname as the MLA of the state and gets his things done by telling that he is nephew of the MLA in reality has no relation with him gets in various trouble because of these lies.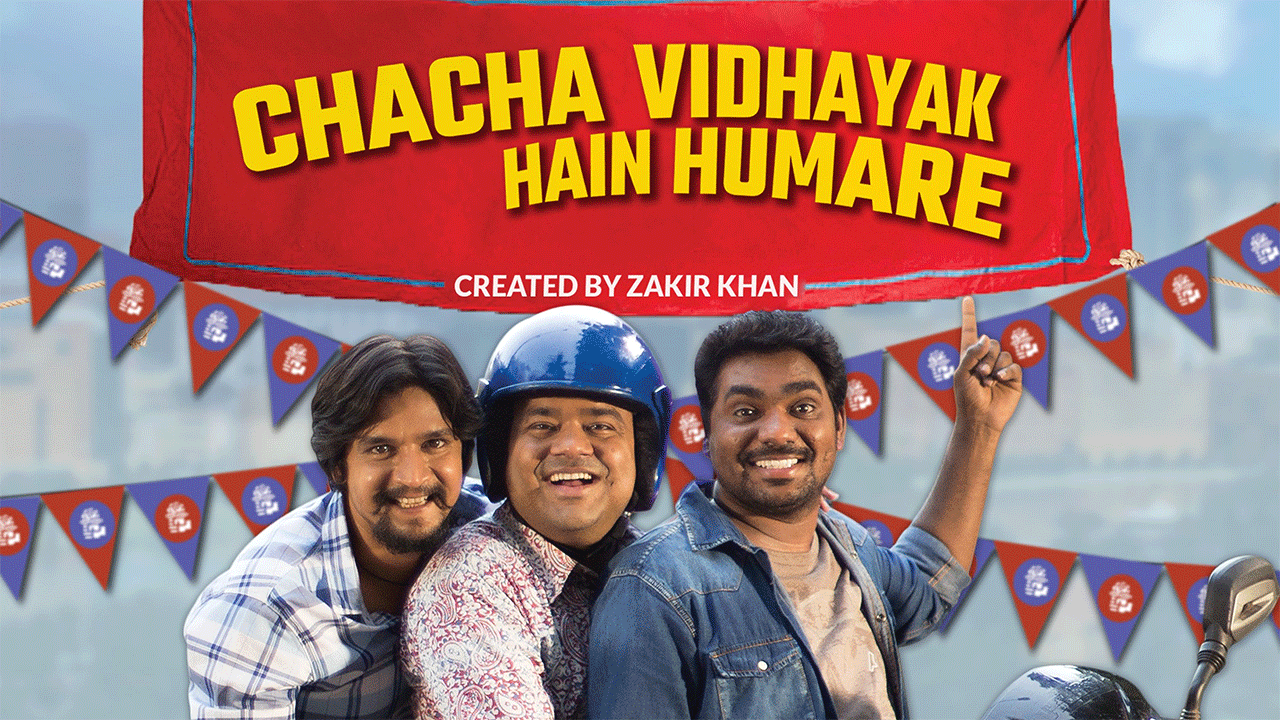 Inside edge – It's a story which gives an insight of cricket premier league held in the country of how betting is done and match fixing for earning through these bettings.
Family man – A middle class man who is actually a spy for NIA to stop terrorist attacks by lying to his kids and having family troubles because of his unsafe job.
Tandav – A indian political story of PM whose son thinks he is ready to lead as the next PM but his father thinks he is not . Has ups and downs in the family and some old friends.
Bandish bandits – Two different types of singers one who is classical singer whose guru is very strict about his gharanas and teaches him to be like hime on the other hand a young modern day girl who has modern music taste and no rules meet and have various adventures together.
Four more shots please – Four female friends from different walks of life deal with romance, work-life conflicts, ambitions and anxieties in modern-day India.
Made in heaven – Two friends having a partnership as wedding planners working with every weeding very closely and the male one is gay and living in indian society illegally and how this affects their business.
For more such recommendations
Dussehra: Victory of Good over evil
Dussehra: Victory of Good over evil, is celebrated on the 10th day of month Ashvina. Victory means Prabhu Rama over Ravana in famous hindu epic Ramayan. Also it means the end of Durga puja and Ramlila. In Ramayan, Ravana kidnaps god Rama's wife Sita, as god Rama & Laxman cuted of the nose of ravna's sister surpanakha. So to claim vengeance on them Ravana kidnapped sita. To get back maa sita Prabhu Rama and Laxman faught battle against Ravana with the help of hanuman, Subriv & other Vanar sena.
In this battle Ravana's brother Bhibishan also helped god Ram against Ravana . At the end of Prabhu Ram wins the battle and rescues Maa Sita. Thereafter this victory is celebrated by burning the statue of Ravan, Kumbhakarn, his son Meghnath. Dusshersa is a climax of long day celebration of Navratri.
Navratri:
The nine days of Navratri is the time to reflect on oneself, observe silence & practice fasting. Fasting cleanses the body of toxins and silence purifies speech & mind. What does Dasehra means Das means ten and hara means take away. Which came after Navratri means nine nights if darkness. On each day of Navratri we pray to that form of goddess durga to take away that darkness of ignorance within us. After that on tenth day on the occasion of Dasehra we burn all the evil, bad things, thoughts, bad habits inside us in that fire in the form of Ravna as evil inside us.
Dusshera: Victory of Good over evil
Ravana is not the demon or evil, you yourself are one. In the battele of Ram and Ravana, god Ram had been invoked Durga May to help him win the battle against Ravana. We also should invoked Durga to help us in gaining back our Sita. Sita? It is awareness inside is which has been traped in maya surround us. To make our soul clean and pure we have to burn the evil in the fire by fighting and winning battle against evil. many evils and negative aura lives within us, we should overcome this with good things. This is what Dasehra symbolise.
It is a supreme festival of Hindu culture with true meaning. Furthermore it also symbolize the feminism as the battle is to bring back maa Sita from the Ravana. Whenever person crosses his limit, go beyond it and try to hurt marayda of stree. She will transform into Durga and will punish that person to death. Rama won the battles and the light and happiness spreaded. its our choice, either we want to be Ravana & get entrapped in the worldly pleasure or want to Rama (A spiritual being).To symbolise and to aware Dashera is celebrated do its called, Dussehra: Victory of Good over evil!