How low can humanity fall? Was it not enough?
When I write this I have pain in my heart. I feel shattered. First of all our country is falling all time low. We as a nation are failing our daughters and sisters. Was this corona pandemic not enough? You tell me. We are being such assholes. So cut to the chase a COVID-19 patient was raped in Kerala's Pathanamthitta district. The opposition BJP has been demanding the resignation of state Health Minister Kumari Shaileja.
Two patients had tested positive for coronavirus on Saturday and as per the state health protocols an ambulance was called. The driver dropped one woman in a nearby hospital and the other woman was advised to be dropped in a nearby hospital which was 3 kms away.
A lot of outrage has been there against this. He then took the longer way and raped the woman 18 kms away. He threatened the women with dire consequences. Now he has been arrested and there is huge uproar over this.
We have been failing as a nation always. Every fourth rape victim across the country in 2018 was a minor, while more than 50 per cent of them fell in the age category of 18 to 30 years, according to the latest National Crime Records Bureau (NCRB) data.
In almost 94 per cent of the cases, the offenders were known to the victims – family members, friends, live-in partners, employers or others, the data showed.
As many as 33,356 incidents of rape were reported during 2018 involving 33,977 victims, an average 89 rapes daily. In 2017, 32,559 rape cases were registered, while in 2016 the number stood at 38,947, the data stated.
Overall, 72.2 per cent of rape victims were above 18 years and 27.8 per cent below 18, the data stated.
This is some of the stats that you will see. It must be a treat to watch for some perverts but this needs to stop. Any kind of harassment against any living being on this planet. Start thinking and be the change. The accused has been arrested and this shall pass too. The rape victim has to live with this trauma her entire life. Can we take that away, no? Think about it. I am very angry to part of such a community.
Top 10 Amazon prime web series Hindi
Its Weekend and here are top 10 amazon prime series hindi you must binge watch right now if you haven't yet!
Mirzapur – A middle class family gets into trouble when their father takes a case against the mafia of Mirzapur, Akhandanand Tripathi whose son makes things even ugly by gunpointing the family and making the two brothers work for them , who later on want to take over the mafia business.
Paatal lok – Four suspects are taken into custody for attempt to assassinate a journalist. As the suspects don't tell anything the inspector on the case finds about their past where he finds the bitter dark truth about underground world. Must watch for dog lovers.
Breathe – A thriller story of a young boy who has a heart condition and on the transplant waiting list and his family is worried as his frequently hospital visit. On the other side the top organ recivers are getting killed where the inspector is searching for the killer .
Chacha vidhayak hai humare – the series starring Zakir Khan who has a same surname as the MLA of the state and gets his things done by telling that he is nephew of the MLA in reality has no relation with him gets in various trouble because of these lies.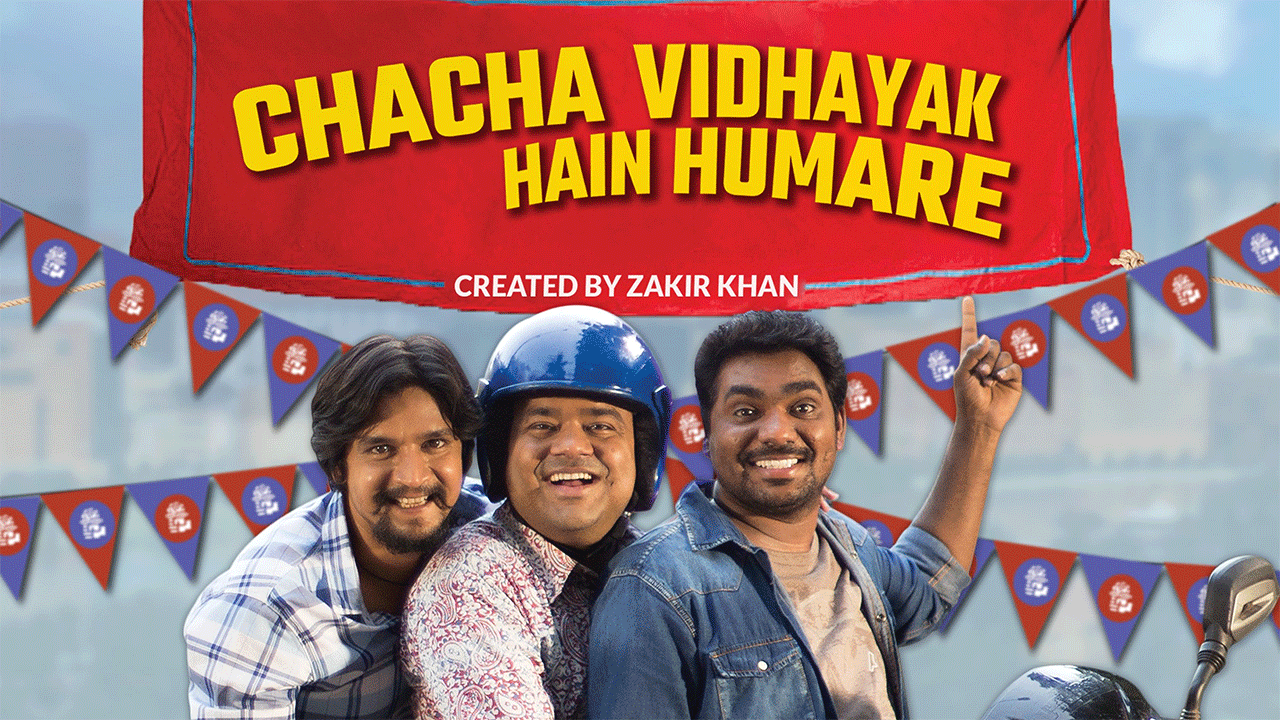 Inside edge – It's a story which gives an insight of cricket premier league held in the country of how betting is done and match fixing for earning through these bettings.
Family man – A middle class man who is actually a spy for NIA to stop terrorist attacks by lying to his kids and having family troubles because of his unsafe job.
Tandav – A indian political story of PM whose son thinks he is ready to lead as the next PM but his father thinks he is not . Has ups and downs in the family and some old friends.
Bandish bandits – Two different types of singers one who is classical singer whose guru is very strict about his gharanas and teaches him to be like hime on the other hand a young modern day girl who has modern music taste and no rules meet and have various adventures together.
Four more shots please – Four female friends from different walks of life deal with romance, work-life conflicts, ambitions and anxieties in modern-day India.
Made in heaven – Two friends having a partnership as wedding planners working with every weeding very closely and the male one is gay and living in indian society illegally and how this affects their business.
For more such recommendations
Dussehra: Victory of Good over evil
Dussehra: Victory of Good over evil, is celebrated on the 10th day of month Ashvina. Victory means Prabhu Rama over Ravana in famous hindu epic Ramayan. Also it means the end of Durga puja and Ramlila. In Ramayan, Ravana kidnaps god Rama's wife Sita, as god Rama & Laxman cuted of the nose of ravna's sister surpanakha. So to claim vengeance on them Ravana kidnapped sita. To get back maa sita Prabhu Rama and Laxman faught battle against Ravana with the help of hanuman, Subriv & other Vanar sena.
In this battle Ravana's brother Bhibishan also helped god Ram against Ravana . At the end of Prabhu Ram wins the battle and rescues Maa Sita. Thereafter this victory is celebrated by burning the statue of Ravan, Kumbhakarn, his son Meghnath. Dusshersa is a climax of long day celebration of Navratri.
Navratri:
The nine days of Navratri is the time to reflect on oneself, observe silence & practice fasting. Fasting cleanses the body of toxins and silence purifies speech & mind. What does Dasehra means Das means ten and hara means take away. Which came after Navratri means nine nights if darkness. On each day of Navratri we pray to that form of goddess durga to take away that darkness of ignorance within us. After that on tenth day on the occasion of Dasehra we burn all the evil, bad things, thoughts, bad habits inside us in that fire in the form of Ravna as evil inside us.
Dusshera: Victory of Good over evil
Ravana is not the demon or evil, you yourself are one. In the battele of Ram and Ravana, god Ram had been invoked Durga May to help him win the battle against Ravana. We also should invoked Durga to help us in gaining back our Sita. Sita? It is awareness inside is which has been traped in maya surround us. To make our soul clean and pure we have to burn the evil in the fire by fighting and winning battle against evil. many evils and negative aura lives within us, we should overcome this with good things. This is what Dasehra symbolise.
It is a supreme festival of Hindu culture with true meaning. Furthermore it also symbolize the feminism as the battle is to bring back maa Sita from the Ravana. Whenever person crosses his limit, go beyond it and try to hurt marayda of stree. She will transform into Durga and will punish that person to death. Rama won the battles and the light and happiness spreaded. its our choice, either we want to be Ravana & get entrapped in the worldly pleasure or want to Rama (A spiritual being).To symbolise and to aware Dashera is celebrated do its called, Dussehra: Victory of Good over evil!