Indian Space Research Organization has been steadily building its launching and exploration capabilities for decades. Roots of ISRO stretch back to 1962, first PM enlisted physicist Vikram Sarabhai to set up organization, Sarabhai is known as the founding father of India's space program because of efforts taken by him along with the another exceptionally remarkable legendary personality Dr. APJ Abdul Kalam sir. Undoubtedly, they pioneered the organization.
Transporting components and payloads of rocket to the launch site by bicycle, setting up the mission control room into a church in village of Thiruvananthapuram, Kerala to building one of the biggest rocket in the world, GSLV mk3, isro has came a very long way.
1. The first rocket launch flew from Saint Mary Magadalene Church in the fishing village of Thumbi, Thiruvananthapuram, Kerala on Nov. 21, 1963. The sounding rocket, which only reached sub-orbital space, was called Nike-Apache whose components were built by NASA.
2. Six years later in 1969, India launched first satellite, called Aryabhata, into orbit aboard a Soviet rocket. It was named for an ancient Indian astronomer, Aryabhata conducted several experiments in X-ray astronomy and solar physics.
3. In 1979, Isro successfully conducted the first test on our own homemade orbital rocket, the Satellite Launch Vehicle-3 (SLV-3). The four stage vehicle which is capable of carrying 40KG of payloads into orbit. After its successful launch on July 18, 1980, India became the sixth nation to achieve spaceflight. SLV-3 carried the Rohini-1 satellite into orbit.
4. Subsequently, isro developed two other types of rocket. Polar Satellite Launch Vehicle (PSLV), for launching satellites into polar orbit and the Geosynchronous Satellite Launch Vehicle (GSLV) for placing satellites in geostationary orbits. These rocket beasts have launched numerous communications satellites and earth observation satellites including satellite navigation systems like GAGAN and IRNSS have been deployed. Isro also used an indigenous cryogenic engine, CE-7.5 in GSLV-D5 for the launch of GSAT-14.
5. Remarkable mission, in which Isro sent lunar orbiter Chandrayaan-1 on 22 Oct. 2008 to the Moon. The probe was about the size of refrigerator, helped discover the evidences of water molecules in the form of ice on moon for the first time.
6. Five years later, in 2014, Irso flew the Mars Orbiter Mission, nicknamed Mangalyaan, to the Mars. On Sept. 24, 2014, vehicle successfully reached Mars, making India the first nation to succeed on its maiden attempt and just the Fourth entity to place a spacecraft in Martian orbit. The mission was completed at a record-low cost of just 450 crore($74 million) which way less than cost of hollywood movie "The Martian" ($108 million). This is ISRO for you, efficient and economical.
7. On Feb 15, 2017, Isro set up a world record by launching 104 satellites in a single rocket which was PSLV-C37. On June 5, 2017, Isro launched its heaviest beast, GSLV- MARK III and successfully placed a communication satellite GSAT-19 in orbit. With this endeavour, Isro became a capable of launching 4 ton heavy satellites in GTO.
8. On July 22, 2019, Isro launched second lunar probe Chandrayaan-2. The probe successfully reached in lunar orbit but lander Vikram lost contact as it was just 2.1 KM above the lunar surface. Despite the apparent crash landing of the lander, the whole orbiter is working well and helping scientist to study. The lander part was just 5% of the whole mission.
9. Isro is now gearing up to send humans into space using their own rockets. Isro's human spaceflight program named as Gaganyaan mission. It would be launched in year 2022, when India will celebrating the 75th year of independence. The proud moment for every Indian on the globe.
Top 10 Amazon prime web series Hindi
Its Weekend and here are top 10 amazon prime series hindi you must binge watch right now if you haven't yet!
Mirzapur – A middle class family gets into trouble when their father takes a case against the mafia of Mirzapur, Akhandanand Tripathi whose son makes things even ugly by gunpointing the family and making the two brothers work for them , who later on want to take over the mafia business.
Paatal lok – Four suspects are taken into custody for attempt to assassinate a journalist. As the suspects don't tell anything the inspector on the case finds about their past where he finds the bitter dark truth about underground world. Must watch for dog lovers.
Breathe – A thriller story of a young boy who has a heart condition and on the transplant waiting list and his family is worried as his frequently hospital visit. On the other side the top organ recivers are getting killed where the inspector is searching for the killer .
Chacha vidhayak hai humare – the series starring Zakir Khan who has a same surname as the MLA of the state and gets his things done by telling that he is nephew of the MLA in reality has no relation with him gets in various trouble because of these lies.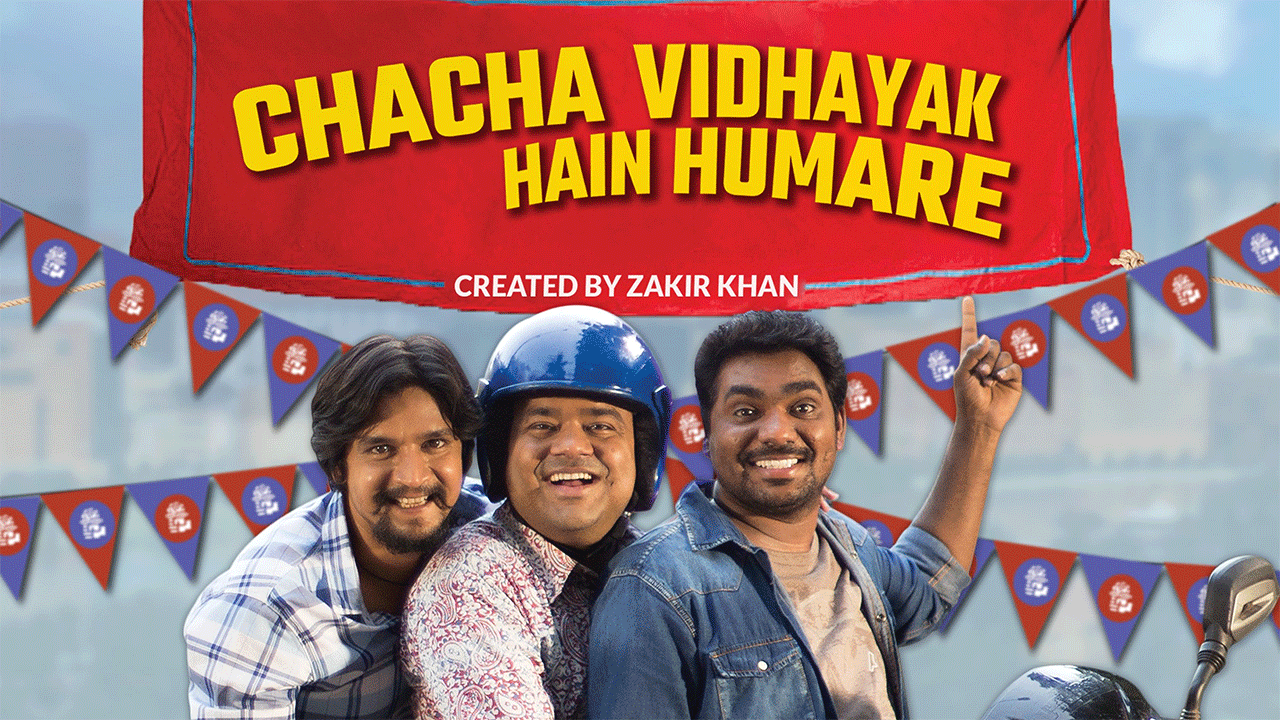 Inside edge – It's a story which gives an insight of cricket premier league held in the country of how betting is done and match fixing for earning through these bettings.
Family man – A middle class man who is actually a spy for NIA to stop terrorist attacks by lying to his kids and having family troubles because of his unsafe job.
Tandav – A indian political story of PM whose son thinks he is ready to lead as the next PM but his father thinks he is not . Has ups and downs in the family and some old friends.
Bandish bandits – Two different types of singers one who is classical singer whose guru is very strict about his gharanas and teaches him to be like hime on the other hand a young modern day girl who has modern music taste and no rules meet and have various adventures together.
Four more shots please – Four female friends from different walks of life deal with romance, work-life conflicts, ambitions and anxieties in modern-day India.
Made in heaven – Two friends having a partnership as wedding planners working with every weeding very closely and the male one is gay and living in indian society illegally and how this affects their business.
For more such recommendations
Dussehra: Victory of Good over evil
Dussehra: Victory of Good over evil, is celebrated on the 10th day of month Ashvina. Victory means Prabhu Rama over Ravana in famous hindu epic Ramayan. Also it means the end of Durga puja and Ramlila. In Ramayan, Ravana kidnaps god Rama's wife Sita, as god Rama & Laxman cuted of the nose of ravna's sister surpanakha. So to claim vengeance on them Ravana kidnapped sita. To get back maa sita Prabhu Rama and Laxman faught battle against Ravana with the help of hanuman, Subriv & other Vanar sena.
In this battle Ravana's brother Bhibishan also helped god Ram against Ravana . At the end of Prabhu Ram wins the battle and rescues Maa Sita. Thereafter this victory is celebrated by burning the statue of Ravan, Kumbhakarn, his son Meghnath. Dusshersa is a climax of long day celebration of Navratri.
Navratri:
The nine days of Navratri is the time to reflect on oneself, observe silence & practice fasting. Fasting cleanses the body of toxins and silence purifies speech & mind. What does Dasehra means Das means ten and hara means take away. Which came after Navratri means nine nights if darkness. On each day of Navratri we pray to that form of goddess durga to take away that darkness of ignorance within us. After that on tenth day on the occasion of Dasehra we burn all the evil, bad things, thoughts, bad habits inside us in that fire in the form of Ravna as evil inside us.
Dusshera: Victory of Good over evil
Ravana is not the demon or evil, you yourself are one. In the battele of Ram and Ravana, god Ram had been invoked Durga May to help him win the battle against Ravana. We also should invoked Durga to help us in gaining back our Sita. Sita? It is awareness inside is which has been traped in maya surround us. To make our soul clean and pure we have to burn the evil in the fire by fighting and winning battle against evil. many evils and negative aura lives within us, we should overcome this with good things. This is what Dasehra symbolise.
It is a supreme festival of Hindu culture with true meaning. Furthermore it also symbolize the feminism as the battle is to bring back maa Sita from the Ravana. Whenever person crosses his limit, go beyond it and try to hurt marayda of stree. She will transform into Durga and will punish that person to death. Rama won the battles and the light and happiness spreaded. its our choice, either we want to be Ravana & get entrapped in the worldly pleasure or want to Rama (A spiritual being).To symbolise and to aware Dashera is celebrated do its called, Dussehra: Victory of Good over evil!