If you prefer your games with a little competitive action and a lot of thrill, Android multiplayer gaming stands out to be the best pick for you.
Multiplayer games aren't just for game consoles anymore. Now, you can play games with your friends—or make new friends within games. Also, the graphics look so stunning and real.
But after the ban on one of the most favorite multiplayer games PUBG, a sense of grief was seen among youths.
Looking forward to the situation Indian mobile games publisher 'nCore Games' has announced the creation of a new game called 'FAU:G', that will reinstate the thrill of gaming in youths.
A major breakthrough that multiplied the amusement of the new game was 'FAU:G' will be launched under the mentorship of actor 'Akshay Kumar'.
Since PUBG Mobile has lost the market, a good alternative has a very high chance of getting success. Furthermore, India can too compete with gaming industries by developing, own battle royale game. 'nCore Games', gave a shot on the new action game, called Fearless And United: Guards or FAU:G.
FAU:G is now expected to be launched in the month of October, where the game will be based on actual scenarios withstood by nations Security Forces. The major actions and graphics will deal with both domestic and foreign threats confronted by our real warriors. Also, the first level is going to illustrate the Galwan Valley backdrop and third-person(tpp) shooting will be observed. Users can enjoy the game downloading from the Google Play Store and the Apple App Store.
Prime Minister Narendra Modi's call for "AtmaNirbhar Apps" is primarily fulfilled by the formulation of FAU:G, as the game will be India's own initiative and it's 20% of Net worth will be donated to 'Bharat Ke Veer Trust'. Bharat Ke Veer Trust allots homage and also supports India's Bravehearts who are fighting for us on borders.
Akshay Kumar says, "For teenagers in India, a major source of entertainment is gaming. With FAU:G, I'm hoping an enormous amount of knowledge about our societal real heroes will engulf them with the delights of enjoyment. Even each one of us can contribute to support PM Modi's vision of Atma Nirbhar, " reported by the box-office world.
Top 10 Amazon prime web series Hindi
Its Weekend and here are top 10 amazon prime series hindi you must binge watch right now if you haven't yet!
Mirzapur – A middle class family gets into trouble when their father takes a case against the mafia of Mirzapur, Akhandanand Tripathi whose son makes things even ugly by gunpointing the family and making the two brothers work for them , who later on want to take over the mafia business.
Paatal lok – Four suspects are taken into custody for attempt to assassinate a journalist. As the suspects don't tell anything the inspector on the case finds about their past where he finds the bitter dark truth about underground world. Must watch for dog lovers.
Breathe – A thriller story of a young boy who has a heart condition and on the transplant waiting list and his family is worried as his frequently hospital visit. On the other side the top organ recivers are getting killed where the inspector is searching for the killer .
Chacha vidhayak hai humare – the series starring Zakir Khan who has a same surname as the MLA of the state and gets his things done by telling that he is nephew of the MLA in reality has no relation with him gets in various trouble because of these lies.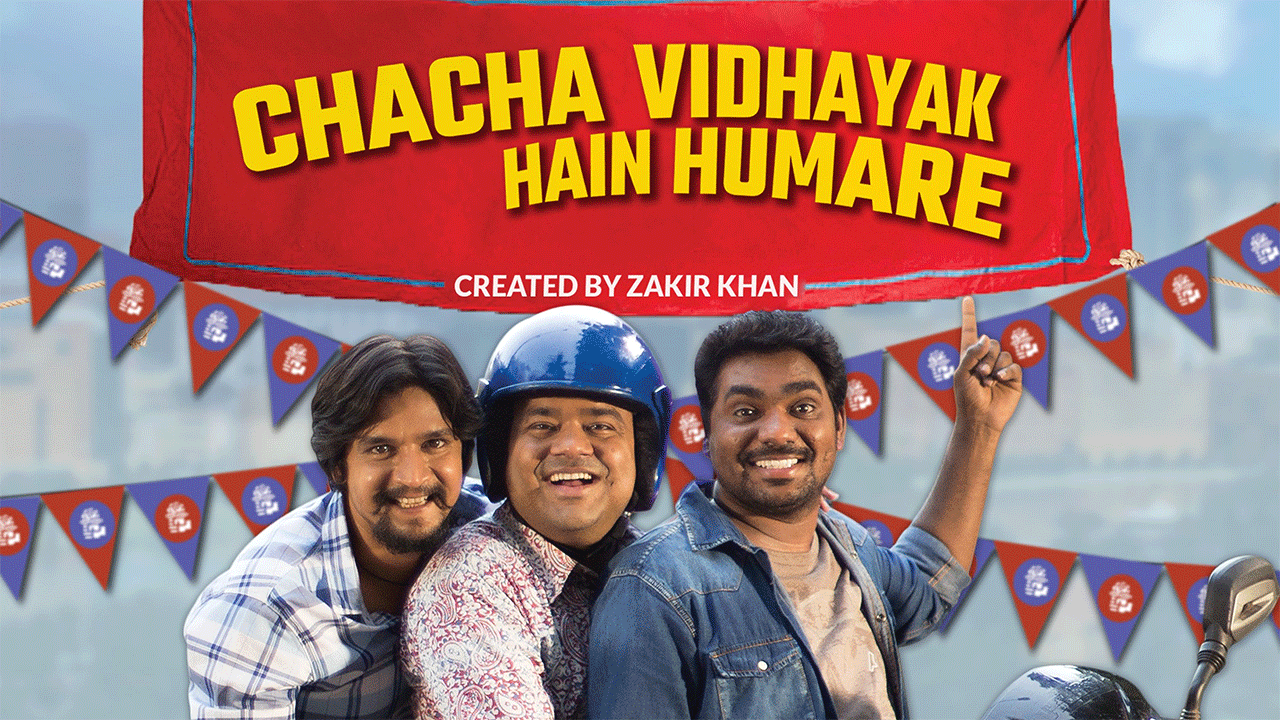 Inside edge – It's a story which gives an insight of cricket premier league held in the country of how betting is done and match fixing for earning through these bettings.
Family man – A middle class man who is actually a spy for NIA to stop terrorist attacks by lying to his kids and having family troubles because of his unsafe job.
Tandav – A indian political story of PM whose son thinks he is ready to lead as the next PM but his father thinks he is not . Has ups and downs in the family and some old friends.
Bandish bandits – Two different types of singers one who is classical singer whose guru is very strict about his gharanas and teaches him to be like hime on the other hand a young modern day girl who has modern music taste and no rules meet and have various adventures together.
Four more shots please – Four female friends from different walks of life deal with romance, work-life conflicts, ambitions and anxieties in modern-day India.
Made in heaven – Two friends having a partnership as wedding planners working with every weeding very closely and the male one is gay and living in indian society illegally and how this affects their business.
For more such recommendations
Dussehra: Victory of Good over evil
Dussehra: Victory of Good over evil, is celebrated on the 10th day of month Ashvina. Victory means Prabhu Rama over Ravana in famous hindu epic Ramayan. Also it means the end of Durga puja and Ramlila. In Ramayan, Ravana kidnaps god Rama's wife Sita, as god Rama & Laxman cuted of the nose of ravna's sister surpanakha. So to claim vengeance on them Ravana kidnapped sita. To get back maa sita Prabhu Rama and Laxman faught battle against Ravana with the help of hanuman, Subriv & other Vanar sena.
In this battle Ravana's brother Bhibishan also helped god Ram against Ravana . At the end of Prabhu Ram wins the battle and rescues Maa Sita. Thereafter this victory is celebrated by burning the statue of Ravan, Kumbhakarn, his son Meghnath. Dusshersa is a climax of long day celebration of Navratri.
Navratri:
The nine days of Navratri is the time to reflect on oneself, observe silence & practice fasting. Fasting cleanses the body of toxins and silence purifies speech & mind. What does Dasehra means Das means ten and hara means take away. Which came after Navratri means nine nights if darkness. On each day of Navratri we pray to that form of goddess durga to take away that darkness of ignorance within us. After that on tenth day on the occasion of Dasehra we burn all the evil, bad things, thoughts, bad habits inside us in that fire in the form of Ravna as evil inside us.
Dusshera: Victory of Good over evil
Ravana is not the demon or evil, you yourself are one. In the battele of Ram and Ravana, god Ram had been invoked Durga May to help him win the battle against Ravana. We also should invoked Durga to help us in gaining back our Sita. Sita? It is awareness inside is which has been traped in maya surround us. To make our soul clean and pure we have to burn the evil in the fire by fighting and winning battle against evil. many evils and negative aura lives within us, we should overcome this with good things. This is what Dasehra symbolise.
It is a supreme festival of Hindu culture with true meaning. Furthermore it also symbolize the feminism as the battle is to bring back maa Sita from the Ravana. Whenever person crosses his limit, go beyond it and try to hurt marayda of stree. She will transform into Durga and will punish that person to death. Rama won the battles and the light and happiness spreaded. its our choice, either we want to be Ravana & get entrapped in the worldly pleasure or want to Rama (A spiritual being).To symbolise and to aware Dashera is celebrated do its called, Dussehra: Victory of Good over evil!