The planet and nature can be saved only by the collective efforts of everyone but the difference can be initiated by an individual. Mrudula Joshi, Pune based fashion designer who started practicing Zero-Waste living has inspired 100's of people to adopt a sustainable life-style.
"India generates 62 million tons of waste per year — That's nearly 170,000 tons of waste per day. It would be apt to say that India's cities are drowning in their own garbage. The government has stepped in on circumstances with clean-up programs to withstand overwhelming urban waste. But we need something more. Our cities need strategies that address issues beyond visible cleanliness," said Mrudula while explaining the need for Zero-Waste Strategy.
Zero Waste is an ideology that motivates the redesign and reuse of products that sustain the goal of aversion of the trash from the landfills, incinerators, or the ocean. Apart from the definition, Mrudula described Zero-Waste as, "The need of society to understand the use of discarded material and also their economic importance. It is the urge to design a circular way of living. A zero-waste lifestyle enables us to question the linear economy and its drawbacks, where items are only designed to be discarded. Zero-waste encourages the idea of sharing economy and re-purposing of resources."
So, next time take a minute for the inspection of contents in your trash cans before throwing them out of your house. While this might not be the most pleasant (or pleasant-smelling!) activity, doing so can contribute you with the information you need to know for living a healthier, leaner and lighter life on this planet. And it may create fruitful results by saving your money over the long haul.
Advantages of Zero-Waste lifestyle:
"What is the importance of keeping our homes sparkling clean when most of us step out on roads and produce piles of garbage?" Mrudula said.
Further, she portrayed the advantages and importance for society of living a Zero-Waste lifestyle. "Greenhouse gas emissions are caused by the production and use of goods, including food products and packaging. 3 R's (Reducing, reusing and recycling) will conserve that energy and dramatically reduce our carbon emissions. Reducing and reusing also means fewer products are made, as people will buy less, the products are made to last. And recycling keeps waste out of landfills and incinerators.
A zero-waste nation builds a circular economy, where one person's "waste" is a resource for something new. This establishes good, green jobs as resources are endlessly recirculated through our economy instead of being used once and then eliminated or eradicated.
Provoke more jobs opportunity in rental and sharing businesses (e.g. car-sharing, tool rental), repair and tailoring, and reuse businesses which also lead to maintain local money within the community and keep a check on spendings don't leave a community to buy imported products. This will also boost the nation's economy," she explained.
The adoption of a new kind of lifestyle:
Zero waste sounds like an aspirational goal, but if implemented that's something worth aspiring too.
"When I first started practicing the Zero-Waste lifestyle, I was completely unsettled due to the non-availability of sustainable products and demotivating statements of people around me. While I wasn't related to any kind of environmental studies, YouTube became my inspiration and I followed several individual womens practising such strategies. During my journey I used Instagram handle for presenting a report of my progression and soon I realized people are getting motivated to drill into a sustainable lifestyle. So, I dropped my job and started a website called 'Ullisu' which means 'To Save'," describes Mrudula.
In the 21st century where 62million waste is generated every year, it's urging need of an hour to change our way of living.
She says there is no need to stop utilizing each and every product used in our home and recommends some of the initial steps which can be carried out at ground levels.
Ask for no straw in your drink order when out.
Don't leave your house without a full reusable water bottle.
Ditch tissues for handkerchiefs.
Always say no thank you to free promotional items. They tend to be cheap and break easily.
Donate unused items in good condition to support the second-hand market.
Think second-hand first when purchasing something.
Sell your plastic toothbrush for a bamboo toothbrush.
Buy food without packaging or minimal packaging.
This way we can ignite the change in our surroundings.
"We need to learn the skill of silent revolution, without getting affected by thoughts of people, progressing on our goals. And when you will get excited about zero-waste living, you'll amend your shopping manners and reduce the amount of clutter and unreasonable packaging or goods you bring into your home in the first place. Whether you're an experienced zero-waster or a beginner, there's always something to learn or ways to improve," she said.
For more such steps and guidance you can reach out to "ullisu.com". Where you can find 100's of ideas and solutions to tackle the hassles on your path of Zero-Waste.
A common doubt provoking while we talk about sustainable living is the use of products which are not decomposable but needed in day to day workings. Clarifying the doubt Mrudula suggested replacing the product with a different brand that assures sustainability. Also, the idea of minimalistic use of such products can be addressed. "On the present day there are thousands of brands who provide alternatives to almost every product we use and you can reach to my website where I had mentioned such brands after my 2 years of research, " said Mrudula.
Why is waste management such a challenge? Even, India invests a huge amount in waste collection and management.
"First, garbage is not traditionally separated out at the initial stage, meaning in our homes, offices or businesses, before it goes into a collection bin.
Second, few funds only left for managing the waste itself after cutting the cost of collection of wastes. Last, we are only dumping the waste, there are no formal mechanisms for processing and disposal, " Mrudula explains.
Just suppressing waste by dumping it out of sight a few miles further away or burning it is neither a viable nor sustainable solution. There's much better work to do. She explained, "We need to look at investing in decentralized, cost-effective systems that support segregation. Also, the government should support local vendors, small businesses that have a viable option for reducing the proliferation of waste. There are many private composting companies, waste segregation departments trying their best. We need to focus more on social engineering, which will imply bringing strides not only in infrastructure and technology but also in changing social priorities and behaviors in our communities. We need to make waste management, as usual as brushing our teeth, a necessary habit."
"We are in the deed to switch from this concept of, 'Well, it's OK, it gets composted, ' as composting will also cause environmental impact.
Let's change our perception to look waste, let's treat it as a resource just similarly to anything else we pull out of the ground, " says Mrudula as she sings off.
Top 10 Amazon prime web series Hindi
Its Weekend and here are top 10 amazon prime series hindi you must binge watch right now if you haven't yet!
Mirzapur – A middle class family gets into trouble when their father takes a case against the mafia of Mirzapur, Akhandanand Tripathi whose son makes things even ugly by gunpointing the family and making the two brothers work for them , who later on want to take over the mafia business.
Paatal lok – Four suspects are taken into custody for attempt to assassinate a journalist. As the suspects don't tell anything the inspector on the case finds about their past where he finds the bitter dark truth about underground world. Must watch for dog lovers.
Breathe – A thriller story of a young boy who has a heart condition and on the transplant waiting list and his family is worried as his frequently hospital visit. On the other side the top organ recivers are getting killed where the inspector is searching for the killer .
Chacha vidhayak hai humare – the series starring Zakir Khan who has a same surname as the MLA of the state and gets his things done by telling that he is nephew of the MLA in reality has no relation with him gets in various trouble because of these lies.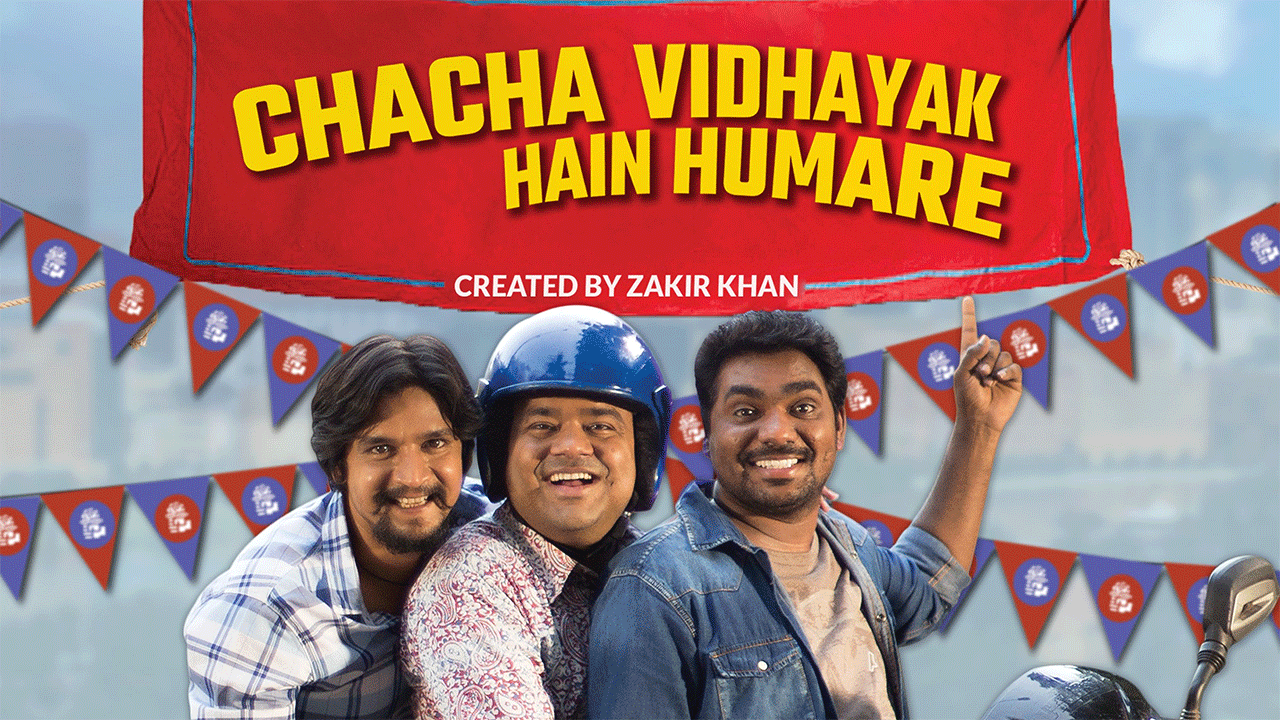 Inside edge – It's a story which gives an insight of cricket premier league held in the country of how betting is done and match fixing for earning through these bettings.
Family man – A middle class man who is actually a spy for NIA to stop terrorist attacks by lying to his kids and having family troubles because of his unsafe job.
Tandav – A indian political story of PM whose son thinks he is ready to lead as the next PM but his father thinks he is not . Has ups and downs in the family and some old friends.
Bandish bandits – Two different types of singers one who is classical singer whose guru is very strict about his gharanas and teaches him to be like hime on the other hand a young modern day girl who has modern music taste and no rules meet and have various adventures together.
Four more shots please – Four female friends from different walks of life deal with romance, work-life conflicts, ambitions and anxieties in modern-day India.
Made in heaven – Two friends having a partnership as wedding planners working with every weeding very closely and the male one is gay and living in indian society illegally and how this affects their business.
For more such recommendations
Dussehra: Victory of Good over evil
Dussehra: Victory of Good over evil, is celebrated on the 10th day of month Ashvina. Victory means Prabhu Rama over Ravana in famous hindu epic Ramayan. Also it means the end of Durga puja and Ramlila. In Ramayan, Ravana kidnaps god Rama's wife Sita, as god Rama & Laxman cuted of the nose of ravna's sister surpanakha. So to claim vengeance on them Ravana kidnapped sita. To get back maa sita Prabhu Rama and Laxman faught battle against Ravana with the help of hanuman, Subriv & other Vanar sena.
In this battle Ravana's brother Bhibishan also helped god Ram against Ravana . At the end of Prabhu Ram wins the battle and rescues Maa Sita. Thereafter this victory is celebrated by burning the statue of Ravan, Kumbhakarn, his son Meghnath. Dusshersa is a climax of long day celebration of Navratri.
Navratri:
The nine days of Navratri is the time to reflect on oneself, observe silence & practice fasting. Fasting cleanses the body of toxins and silence purifies speech & mind. What does Dasehra means Das means ten and hara means take away. Which came after Navratri means nine nights if darkness. On each day of Navratri we pray to that form of goddess durga to take away that darkness of ignorance within us. After that on tenth day on the occasion of Dasehra we burn all the evil, bad things, thoughts, bad habits inside us in that fire in the form of Ravna as evil inside us.
Dusshera: Victory of Good over evil
Ravana is not the demon or evil, you yourself are one. In the battele of Ram and Ravana, god Ram had been invoked Durga May to help him win the battle against Ravana. We also should invoked Durga to help us in gaining back our Sita. Sita? It is awareness inside is which has been traped in maya surround us. To make our soul clean and pure we have to burn the evil in the fire by fighting and winning battle against evil. many evils and negative aura lives within us, we should overcome this with good things. This is what Dasehra symbolise.
It is a supreme festival of Hindu culture with true meaning. Furthermore it also symbolize the feminism as the battle is to bring back maa Sita from the Ravana. Whenever person crosses his limit, go beyond it and try to hurt marayda of stree. She will transform into Durga and will punish that person to death. Rama won the battles and the light and happiness spreaded. its our choice, either we want to be Ravana & get entrapped in the worldly pleasure or want to Rama (A spiritual being).To symbolise and to aware Dashera is celebrated do its called, Dussehra: Victory of Good over evil!