Are you looking for best webseries in english?
Here are some best webseries that are english and you can binge watch this season!

1. You – A jealous stalker who falls for a girl and stalks her and makes decisions for her without her knowledge and starts dating her as a normal person around her and a jelous stalker when she's not around

2. Virgin River – A nurse moves to a small town to forget her past which is haunting her . She fell in love with a guy is is too afraid to commit because of her past

3. The Umbrella Academy – An industrialist who built Umbrella Academy is dead and he had kids whom he had trained each of them with different powers to save the world come together to solve this mystery

4. The man in the high Castle – A 1950s story about WWII about Nazi Germany and Japan war in America and there are some video tapes about illusionary world with same people helping Nazis aquire America

5. Suits – Well known lawyer Harvey specture hires Mike Ross who hasn't passed in lawyer exam but he hires him as a lawyer anyway as he is too good in what he does ( If you like this also watch – Pearson , Billions )

6. Messiah – A god to people who perform miracles and has a huge amount of followers is being investigated by a CIA agent who thinks he's a con

7. Last Tycoon – Beginning era of film industry with a great eye for stories and character man who's career is going up and up having different type of love story

8. Bosch – Detective Harry Bosch has been accused of murdering a serial killer is been on trial and simultaneously solving murder of a young kid

9. The Affair – A novelist and a young waitress start up an extramarital affair knowing the consequences in the future that could change their lives forever

10. The Good wife – State attorney is caught up in a scandal and is imprisoned for it and his wife starts looking for a lawyer job and is trying to earn for her family gets challenged by an young associate for the job ( If you like it also watch – The Good fight )
They were the best webseries in english that you can start watching now!
If you are looking for comedy series to watch then do check out
Want some more?
Top Amazon prime series Hindi
Here are the top Amazon Prime series Hindi you must binge-watch this weekend if you haven't already!
Mirzapur –
A middle-class family gets into trouble when their father takes a case against the mafia of Mirzapur. It is Akhandanand Tripathi's son who makes things worse by gun-pointing the family and making the two brothers work for them. Who later want to take over the mafia business.
Paatal Lok –
Four suspects are taken into custody in an attempt to assassinate a journalist. As the suspects don't tell anything the inspector on the case finds out about their past. Where he finds the bitter dark truth about the underground world. Must watch for dog lovers.
Breathe –
The story of a young boy with a heart condition who is on a transplant waiting list, and his family is concerned about his frequent hospital visits. Meanwhile, top organ recipients are being killed as the inspector hunts for the killer.
Chacha Vidhayak Hai Humare –
This series stars Zakir Khan, who claims to be the nephew of the state's MLA while actually having no relation to him. As a result, he gets in various trouble.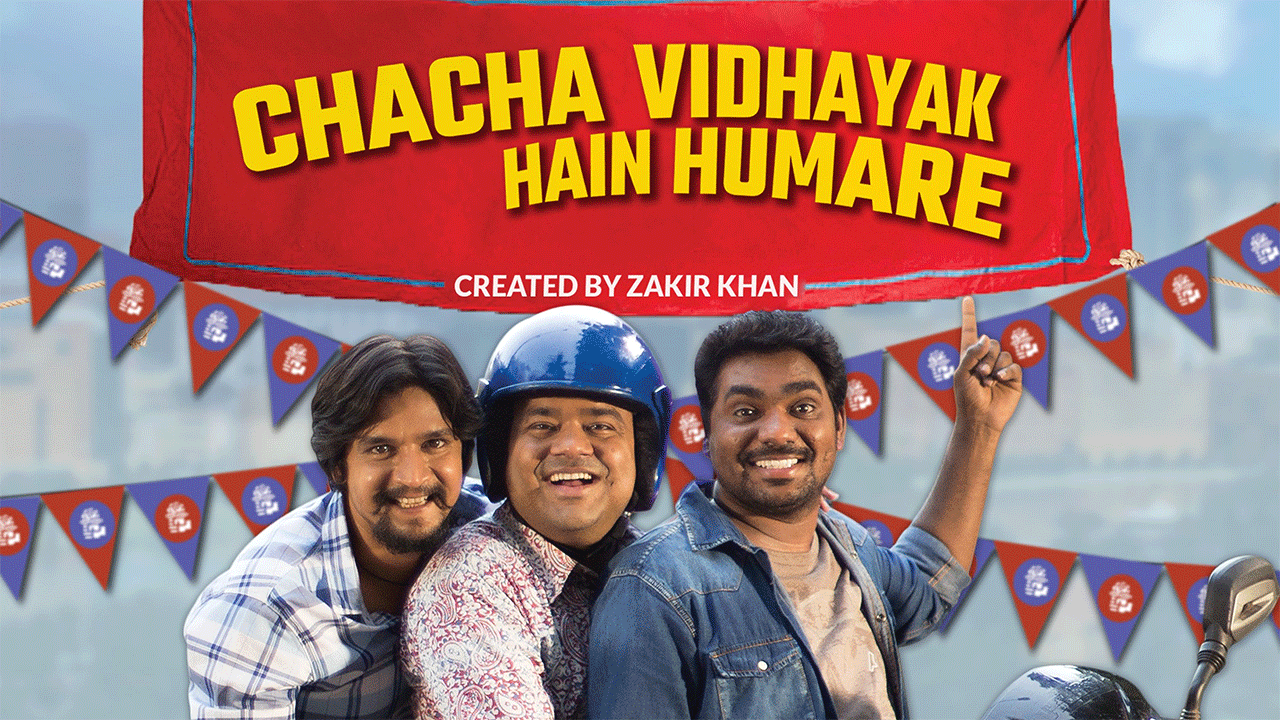 Inside edge –
It's a story which gives an insight of cricket premier league held in the country of how betting is done and match fixing for earning through these bettings.
Family man –
A middle class man who is actually a spy for NIA to stop terrorist attacks by lying to his kids and having family troubles because of his unsafe job.
Tandav –
A Indian political story of a PM whose son thinks he is ready to lead as the next PM but his father thinks he is not. Has ups and downs in the family and with some old friends.
Bandish bandits –
Two different types of singers one who is classical singer whose guru is very strict about his gharanas and teaches him to be like hime on the other hand a young modern day girl who has modern music taste and no rules meet and have various adventures together.
Four more shots please –
Four female friends from different walks of life deal with romance, work-life conflicts, ambitions and anxieties in modern-day India.
Made in heaven –
Two friends have a partnership as wedding planners working with every wedding very closely. The series revolves around various weddings and relationships. It shows reality of Indian Society in many ways.
These were top amazon prime series Hindi! Tell us what more recommendations are you looking forward to?
For more such recommendations
What if the Money Heist characters were my friends in real life…?
I love money heist and I don't see why wouldn't one? It's fascinating, thrilling, perfectly depicted, and it just makes you fell in love with each character, I don't know how they could do it, but they surely did. It happens rarely that I like something and don't think about it, same with money heist. It's lingered in my mind for months and I thought of it as 'What if the money heist characters were my friends?' What would be my life? How would they ease my problems and pains? Let's think.
     First I'd be thinking of the supreme leader, mastermind, wise, meticulous, clairvoyant, and no non-sense person one and only our very own 'Professor'. We know that Professor has immense, and nonpareil abilities to deal with difficulties and problems and that's why he being my friend would make my life way simpler. He would help me to deal with my exams, studies, career problems, and legal problems also. His presence would assure my saftey incase someone hurts or threatens me. Moreover it'd be enlighting to talk, and debate with him plus learning different things and aspects of life from him is like learning from the best. The most important thing that'll happen to me, if he were my friend is identifying myself and my purpose and that's what matters the most.
     Let's just imagine if professor would impact this much on my life then what would happen if Tokyo, Berlin, Nairobi, Lisbon, and Denver were my friends too. Berlin, a commamding, strange, savage yet romantic, lively, and completely team-man is someone whom you want by your side all the time. Because he'd inspire you to do something great and keep your back for always, and would teach you the essence of life and love through his poetic yet practical nature. Berlin who was terminally ill but never allowed it to impede him is a great man to have as a friend.
     If Professor and Berlin are all about teaching and supporting, Tokyo and Denver are all about the fun. Tokyo being a reckless, impulsive, brave, smart, and very hot woman is absolutely irresistible. If she were my friend it would put me in a different dimension where every boy wants to be my friend, and it would make me quite a popular, wouldn't it? However it'd be naive to deny that her recklessness would put me in a danger situations, but who cares when you've Professor backing up. Whereas Denver is a party animal, totally extrovert but has a ridiculously weird laugh. His relationship with his father and Monica tells us that he's a good hearted  and trustworthy person. Which means if it were possible then Denver would be my loyal friend with whom I can enjoy the life with whom I can eat, drink, and travel. Life would be adventurous if Denver were my friend.
     At last I need to talk about Nairobi and Lisbon. Nairobi, a cool, calm, and loving person would help to overcome stress and depression in life. Moreover she's such a lovely person to spend time with and talk about dreams. On the other hand Lisbon is preoccupied and depressing yet a smart and brave woman. However why I want her to be my friend is because she's an ex-cop and having such person behind is always lucrative.
     So this is how my life would be easier, interesting, and adventurous if money heist characters were my friends in real life.