Spoilers ahead alert to those who haven't watched Never Have I Ever Season 2 yet!
Maitreyi Ramakrishnan has truly Devi'd the new season with her flawless acting skills and mindblowing expressions. IMDB gives a 7.9 rating to the show while Rotten Tomatoes gives a 96% rating. A ton of twitteratis burst up with their mixed feelings after binge-watching the second season.
Personally, I'd give a four out of five stars for the second season. Beside Devi's hyped up love-triangle, Netflix covers another most awaited area in the second season – Paxton Hall-Yoshida (Darren Barnet's) character development.
Paxton's personality is further explored in the second season as a shy, romantic teen struggling with his academics and self-doubt. He discovers a dominant family history that turns his life upside down. Not to mention, American Supermodel Gigi Hadid relating to his life and delivering her special narration in the third episode of the second season, replacing Chrissy Teigen.
Hadid narrates how people see them as sex symbols and often forget that there's a human with thoughts, struggles and feelings behind their symmetrically perfect face. This phase of Paxton's life ironically reminds us how Devi used to struggle with societal beauty standards in the first season.
Paxton's friend Trent (Benjamin Norris) totally nails his character with his epic dialogues.
In the first season we were left with the fact that Devi along with her mother, Nalini Vishwakumar (Poorna Jagannathan) would be moving to India soon. Here, we are introduced to the theme of diaspora.
The 'Delhi Belly' sensation has appealed to us all with her witty, sensible remarks in the first season while dealing with the grief of her deceased husband. In the second season, we get to explore more of her life as a daughter, daughter-in-law, wife, mother and a human. Poorna aka Nalini visits Chennai, India (her home town) to search for a house to settle in and her arrival is greeted like an "Amazon package". In this phase of the story, we see the evolution of the definition of feminism with the generations. While Nalini's mother tries to remarry her with an old man on her death bed to get financial support. Ironically, she keeps talking about feminism. It was then that she realises she doesn't fit in with the people she had left behind for so many years.Nalini realises the loneliness her mother-in-law, Nirmala, has been living with in her last years and changes her mind to shift to India. She decides to bring her mother-in-law with her to California instead.
She is also seen romancing with the charming Chris Jackson (Common) which portrays her moving on from the grief of her husband.
She struggles with parenting a teenager and ultimately succeeds in winning her daughter's heart.
In season one, audiences were engrossed with Devi's life but in season 2, viewers got to focus on Kamala (Richa Moorjani's) life. In this season, we get introduced to Kamala's nerdy side and the sexism she faces at the workplace.
We see her transformation from an Indian girl trying to please everyone with modesty to a strong woman who stands up for herself. We also get to notice some clear incompatibility between her and her handsome fiance, Prashant (Rushi Kota) from season one.
Apart from the very hyped-up love triangle, viewers were curious about the new Indian girl, Aneessa (Megan Suri) who is prettier, cooler and smarter. Her character is beautifully explored as well as portrayed along with her little romance with Devi's love interest, Ben Gross. Netflix trying to aware the audiences about eating disorders teens face and how it affects their mental health forms most of the season.
This season also includes the test and trials of friendship between the trio, Devi, Fabiola (Lee Rodriguez) and Eleanor (Ramona Young). The beauty of Fabiola's personality is heightened and her relationship with Eve (Christina Kartchner) evolves in this season. Eleanor makes some questionable decisions and learns a pretty lot about the world.
Ben Gross (Jaren Lewison) is left heartbroken when Devi leaves him at the party and runs after Paxton. However, his character is given a relief with Aneessa's entry into his life.
The fact that Aneessa is cooler than her upsets Devi and makes her insecure about herself. All these years she thought it was racism whereas she was actually lame as portrayed by the show. However, racism is prevalent in many parts of the world and is still an issue to consider. Devi wasn't as lame as portrayed by herself in one of the sequences.
Dr. Ryan (Neicy Nash's) wise words continue to affect the growth of Devi as a human being.
Her deceased father, Mohan Vishwakumar (Sendhil Ramamurthy), continues to give her life-saving bits of advice through flashbacks or dreams.
Finally, Devi holds onto her values and comes up as a sensible person after making a series of mistakes and questionable decisions in the show and evolves to become an adult in the process.
A "crazy" teen's long-term crush on a boy finally pays off but their slightly wrecked compatibility is clear at the end of the second season giving hints of season three. Wait, did I forget to mention John McEnroe's accurate narration? He literally spoke our heart during the whole show. I will increase the rating to a 4.2 star for his brilliant reactions.
Last but not the least, Never Have I Ever season 2 has managed to serve us a ton of meme template goals.
Top Amazon prime series Hindi
Here are the top Amazon Prime series Hindi you must binge-watch this weekend if you haven't already!
Mirzapur –
A middle-class family gets into trouble when their father takes a case against the mafia of Mirzapur. It is Akhandanand Tripathi's son who makes things worse by gun-pointing the family and making the two brothers work for them. Who later want to take over the mafia business.
Paatal Lok –
Four suspects are taken into custody in an attempt to assassinate a journalist. As the suspects don't tell anything the inspector on the case finds out about their past. Where he finds the bitter dark truth about the underground world. Must watch for dog lovers.
Breathe –
The story of a young boy with a heart condition who is on a transplant waiting list, and his family is concerned about his frequent hospital visits. Meanwhile, top organ recipients are being killed as the inspector hunts for the killer.
Chacha Vidhayak Hai Humare –
This series stars Zakir Khan, who claims to be the nephew of the state's MLA while actually having no relation to him. As a result, he gets in various trouble.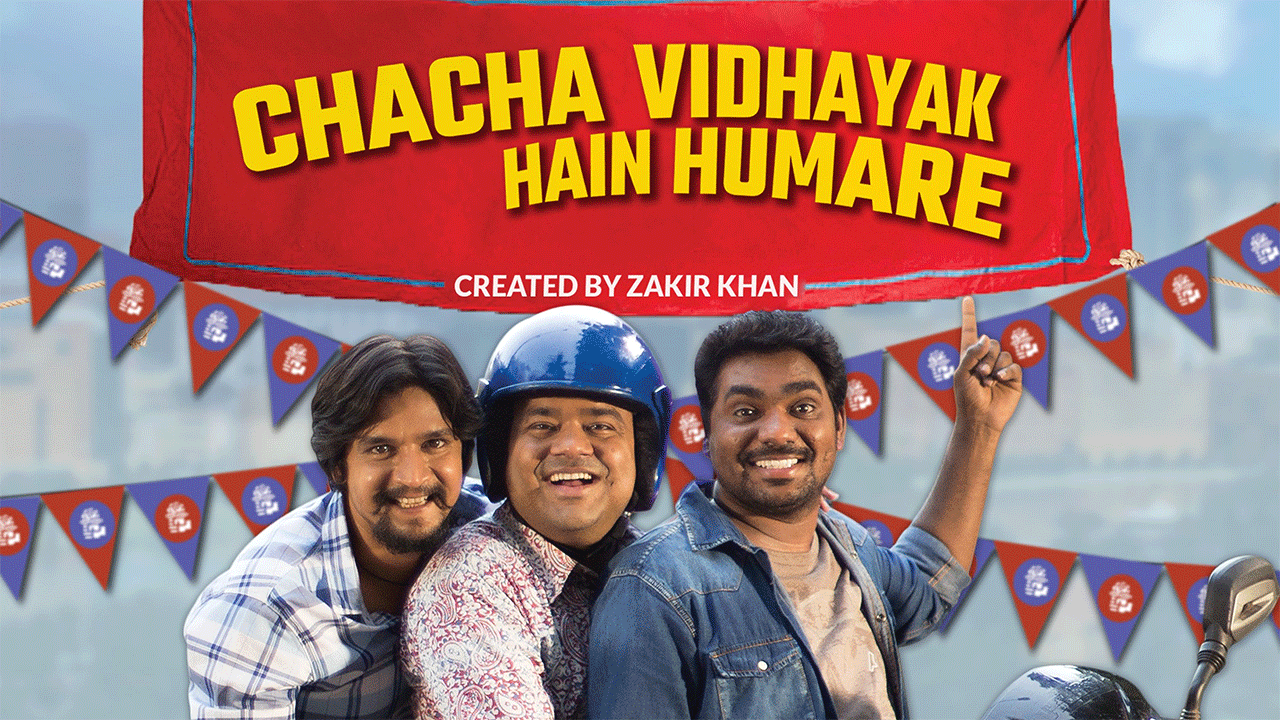 Inside edge –
It's a story which gives an insight of cricket premier league held in the country of how betting is done and match fixing for earning through these bettings.
Family man –
A middle class man who is actually a spy for NIA to stop terrorist attacks by lying to his kids and having family troubles because of his unsafe job.
Tandav –
A Indian political story of a PM whose son thinks he is ready to lead as the next PM but his father thinks he is not. Has ups and downs in the family and with some old friends.
Bandish bandits –
Two different types of singers one who is classical singer whose guru is very strict about his gharanas and teaches him to be like hime on the other hand a young modern day girl who has modern music taste and no rules meet and have various adventures together.
Four more shots please –
Four female friends from different walks of life deal with romance, work-life conflicts, ambitions and anxieties in modern-day India.
Made in heaven –
Two friends have a partnership as wedding planners working with every wedding very closely. The series revolves around various weddings and relationships. It shows reality of Indian Society in many ways.
These were top amazon prime series Hindi! Tell us what more recommendations are you looking forward to?
For more such recommendations
What if the Money Heist characters were my friends in real life…?
I love money heist and I don't see why wouldn't one? It's fascinating, thrilling, perfectly depicted, and it just makes you fell in love with each character, I don't know how they could do it, but they surely did. It happens rarely that I like something and don't think about it, same with money heist. It's lingered in my mind for months and I thought of it as 'What if the money heist characters were my friends?' What would be my life? How would they ease my problems and pains? Let's think.
     First I'd be thinking of the supreme leader, mastermind, wise, meticulous, clairvoyant, and no non-sense person one and only our very own 'Professor'. We know that Professor has immense, and nonpareil abilities to deal with difficulties and problems and that's why he being my friend would make my life way simpler. He would help me to deal with my exams, studies, career problems, and legal problems also. His presence would assure my saftey incase someone hurts or threatens me. Moreover it'd be enlighting to talk, and debate with him plus learning different things and aspects of life from him is like learning from the best. The most important thing that'll happen to me, if he were my friend is identifying myself and my purpose and that's what matters the most.
     Let's just imagine if professor would impact this much on my life then what would happen if Tokyo, Berlin, Nairobi, Lisbon, and Denver were my friends too. Berlin, a commamding, strange, savage yet romantic, lively, and completely team-man is someone whom you want by your side all the time. Because he'd inspire you to do something great and keep your back for always, and would teach you the essence of life and love through his poetic yet practical nature. Berlin who was terminally ill but never allowed it to impede him is a great man to have as a friend.
     If Professor and Berlin are all about teaching and supporting, Tokyo and Denver are all about the fun. Tokyo being a reckless, impulsive, brave, smart, and very hot woman is absolutely irresistible. If she were my friend it would put me in a different dimension where every boy wants to be my friend, and it would make me quite a popular, wouldn't it? However it'd be naive to deny that her recklessness would put me in a danger situations, but who cares when you've Professor backing up. Whereas Denver is a party animal, totally extrovert but has a ridiculously weird laugh. His relationship with his father and Monica tells us that he's a good hearted  and trustworthy person. Which means if it were possible then Denver would be my loyal friend with whom I can enjoy the life with whom I can eat, drink, and travel. Life would be adventurous if Denver were my friend.
     At last I need to talk about Nairobi and Lisbon. Nairobi, a cool, calm, and loving person would help to overcome stress and depression in life. Moreover she's such a lovely person to spend time with and talk about dreams. On the other hand Lisbon is preoccupied and depressing yet a smart and brave woman. However why I want her to be my friend is because she's an ex-cop and having such person behind is always lucrative.
     So this is how my life would be easier, interesting, and adventurous if money heist characters were my friends in real life.