Here are the top Amazon Prime series Hindi you must binge-watch this weekend if you haven't already!
Mirzapur –
A middle-class family gets into trouble when their father takes a case against the mafia of Mirzapur. It is Akhandanand Tripathi's son who makes things worse by gun-pointing the family and making the two brothers work for them. Who later want to take over the mafia business.
Paatal Lok –
Four suspects are taken into custody in an attempt to assassinate a journalist. As the suspects don't tell anything the inspector on the case finds out about their past. Where he finds the bitter dark truth about the underground world. Must watch for dog lovers.
Breathe –
The story of a young boy with a heart condition who is on a transplant waiting list, and his family is concerned about his frequent hospital visits. Meanwhile, top organ recipients are being killed as the inspector hunts for the killer.
Chacha Vidhayak Hai Humare –
This series stars Zakir Khan, who claims to be the nephew of the state's MLA while actually having no relation to him. As a result, he gets in various trouble.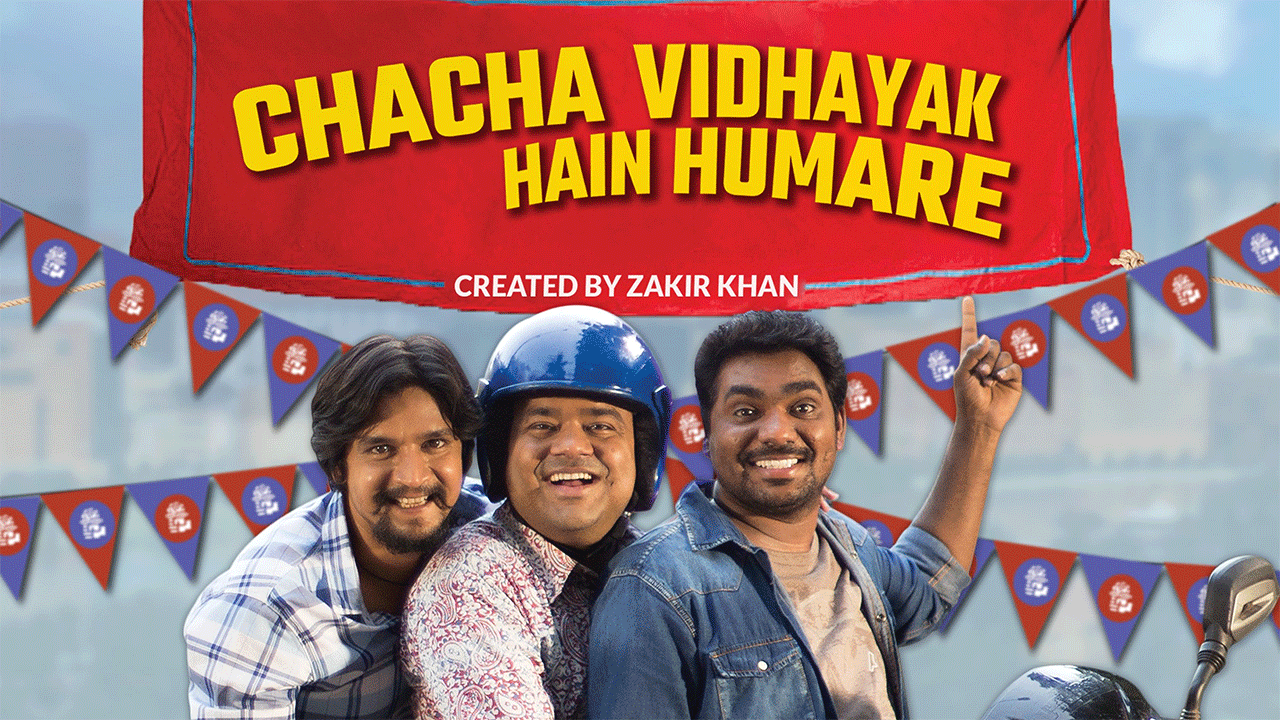 Inside edge –
It's a story which gives an insight of cricket premier league held in the country of how betting is done and match fixing for earning through these bettings.
Family man –
A middle class man who is actually a spy for NIA to stop terrorist attacks by lying to his kids and having family troubles because of his unsafe job.
Tandav –
A Indian political story of a PM whose son thinks he is ready to lead as the next PM but his father thinks he is not. Has ups and downs in the family and with some old friends.
Bandish bandits –
Two different types of singers one who is classical singer whose guru is very strict about his gharanas and teaches him to be like hime on the other hand a young modern day girl who has modern music taste and no rules meet and have various adventures together.
Four more shots please –
Four female friends from different walks of life deal with romance, work-life conflicts, ambitions and anxieties in modern-day India.
Made in heaven –
Two friends have a partnership as wedding planners working with every wedding very closely. The series revolves around various weddings and relationships. It shows reality of Indian Society in many ways.
These were top amazon prime series Hindi! Tell us what more recommendations are you looking forward to?
For more such recommendations
What if the Money Heist characters were my friends in real life…?
I love money heist and I don't see why wouldn't one? It's fascinating, thrilling, perfectly depicted, and it just makes you fell in love with each character, I don't know how they could do it, but they surely did. It happens rarely that I like something and don't think about it, same with money heist. It's lingered in my mind for months and I thought of it as 'What if the money heist characters were my friends?' What would be my life? How would they ease my problems and pains? Let's think.
     First I'd be thinking of the supreme leader, mastermind, wise, meticulous, clairvoyant, and no non-sense person one and only our very own 'Professor'. We know that Professor has immense, and nonpareil abilities to deal with difficulties and problems and that's why he being my friend would make my life way simpler. He would help me to deal with my exams, studies, career problems, and legal problems also. His presence would assure my saftey incase someone hurts or threatens me. Moreover it'd be enlighting to talk, and debate with him plus learning different things and aspects of life from him is like learning from the best. The most important thing that'll happen to me, if he were my friend is identifying myself and my purpose and that's what matters the most.
     Let's just imagine if professor would impact this much on my life then what would happen if Tokyo, Berlin, Nairobi, Lisbon, and Denver were my friends too. Berlin, a commamding, strange, savage yet romantic, lively, and completely team-man is someone whom you want by your side all the time. Because he'd inspire you to do something great and keep your back for always, and would teach you the essence of life and love through his poetic yet practical nature. Berlin who was terminally ill but never allowed it to impede him is a great man to have as a friend.
     If Professor and Berlin are all about teaching and supporting, Tokyo and Denver are all about the fun. Tokyo being a reckless, impulsive, brave, smart, and very hot woman is absolutely irresistible. If she were my friend it would put me in a different dimension where every boy wants to be my friend, and it would make me quite a popular, wouldn't it? However it'd be naive to deny that her recklessness would put me in a danger situations, but who cares when you've Professor backing up. Whereas Denver is a party animal, totally extrovert but has a ridiculously weird laugh. His relationship with his father and Monica tells us that he's a good hearted  and trustworthy person. Which means if it were possible then Denver would be my loyal friend with whom I can enjoy the life with whom I can eat, drink, and travel. Life would be adventurous if Denver were my friend.
     At last I need to talk about Nairobi and Lisbon. Nairobi, a cool, calm, and loving person would help to overcome stress and depression in life. Moreover she's such a lovely person to spend time with and talk about dreams. On the other hand Lisbon is preoccupied and depressing yet a smart and brave woman. However why I want her to be my friend is because she's an ex-cop and having such person behind is always lucrative.
     So this is how my life would be easier, interesting, and adventurous if money heist characters were my friends in real life.
Reasons why Poornima Gaikwad is the lady you should look upto!
In this OTT world where we search with a lens female characters who set an example in todays world and since City of Dreams S2 is on the way we can't help but remember one of the iconic characters Poornima Gaikwad! How fearless,capable,crazy and most importantly Lady we can look upto in some points that literally exist in todays world. And the conclusion is Poornima Gaikwad is our absolute favourite- to prove this no doubt very talented Priya Bapat has played the role of Poornima in the series "City Of Dreams"(Hotstar special) and we cant wait for season 2!

1. Her ability to transform
At first she was a housewife, but when her dad had an accident and was out the politics for a while, she tried to take a step in the politics and show she is more capable than anyone in it be it her own brother. She stepped in, transformed herself and shown everyone she has ability to transform herself!
2. She shown who the real Poornima was!
After some time she changed herself to the real one of, she went straight forward to show who she was for once and for real! When people didn't like her another side she did stick to what she wants always! She did everything that makes her the real Poornima Gaikwad!

3.She was fearless as tigress!
She could hava had it all earlier but just because she was a women she was forced to step back. But when she decided no stepping back unless and until she gets what she deserves. Her motive was to get everything no matter what comes in her way be that her own brother or her own father, she puts herself first fearlessly! She had that aura while walking that she owns the game and we can't get over!

4.She stopped compromising.
She was a lesbian, but to maintain the family reputation in the society, she got married to a guy. At first she tried to get everything with clean hands, but then the society made her hands dirty. No doubt Poornima had all the qualities a leader should have l!She was playing the game fairly, but the opponent was not fair. And when she decided she won't compromise it was a game over for all!
She supported her people in every way but when her own people turned back on her she had no option left. Women are consider weak in politics, but she proved them wrong by staying strong and smart. She knew what she deserved!
5. She challenged the patriarchy.
Actions speak louder than words".
Yes, today in the society they say, men and women are equal, by words not by action, but in the political society women are way too behind men, just because of the male dominated political society. Women are made to remain silent, even if they are capable. Women' are not strong enough but Poornima Gaikwad set a new example in the world of politics where it us believed that the next politician from every house would be male!
We absolutely can't wait for season 2 and wait for the magic that Priya Bapat in role of Poornima brings Onscreen! And the Countdown starts!